Comprehensive Guide to Private Jet Charter: FAQs Answered
Navigating the world of private jet charters can be overwhelming, especially for first-time clients. To help you get a better understanding of what to expect and how the process works, we've compiled a comprehensive guide addressing frequently asked questions about private jet charters.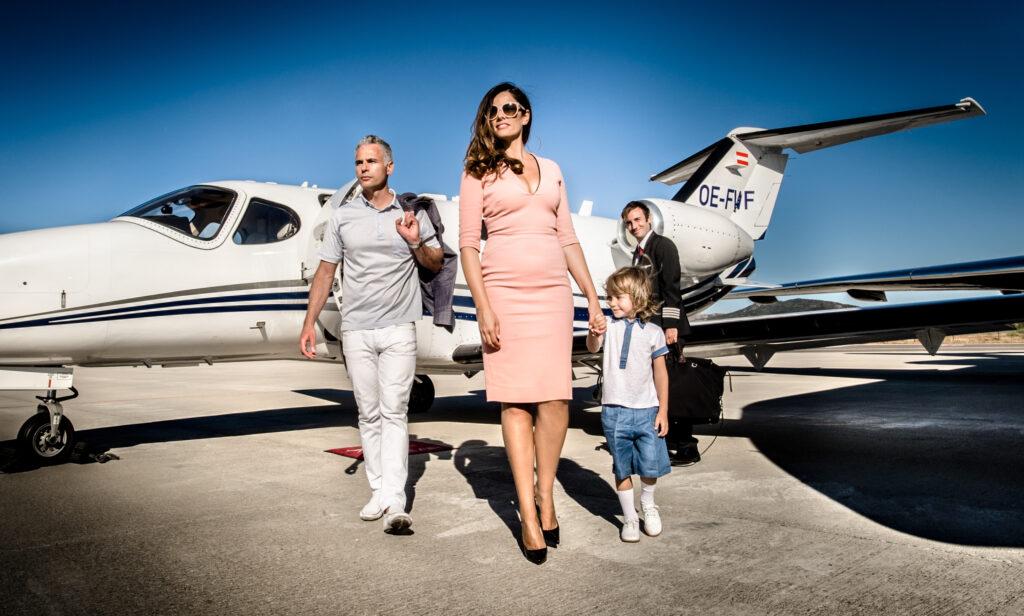 How do I book a private jet charter?
Booking a private jet charter is a straightforward process. You can contact a private jet charter company or a broker to help you find the best available aircraft for your needs. Provide details such as the number of passengers, departure and arrival locations, and desired flight dates. The company or broker will then provide a quote and flight options for you to choose from.
How much does it cost to charter a private jet?
The cost of chartering a private jet varies depending on factors such as aircraft size and type, flight distance, and duration. Additional fees, such as catering, ground transportation, and special requests, may also apply. Light jets can cost around $2,000-$3,000 per hour, while more powerful, long-range jets can cost up to $10,000 or more.
How far in advance should I book a private jet charter?
While it's possible to book a private jet charter with as little as a few hours notice, reserving at least a few weeks in advance is generally recommended. This allows you to secure the specific aircraft you want and gives the charter company ample time to prepare for your flight. If you plan to fly during peak travel times or to a popular destination, consider booking even further in advance.
What types of aircraft are available for charter?
Several private jets are available for charter, ranging from small light jets to larger, long-range aircraft. Some common categories include:
Ideal for shorter trips and smaller groups, light jets typically accommodate 6-8 passengers and range around 2,000 miles.
Midsize jets Offering more space and a more extended range, midsize jets can accommodate 8-10 passengers with a range of approximately 3,000 miles.
These jets provide even more cabin space and accommodate 8-12 passengers, ranging around 4,000 miles.
Heavy Jets are Designed for long-range travel; heavy jets can carry 10-18 passengers and range approximately 4,000-7,500 miles.
These jets are built for the most extended trips, accommodating 12-19 passengers and boasting a range of over 7,500 miles.
Can I choose the specific aircraft I want to charter?
Yes, you can typically choose the aircraft you'd like to charter as long as it's available for your desired travel dates and meets your travel requirements. The charter company or broker will provide suitable alternatives if your preferred aircraft is unavailable.
Can I bring pets on a private jet?
Many private jet charter companies allow pets if you comply with applicable regulations and requirements. However, some companies may require specific documentation or impose additional fees for pet travel. Always check with the charter company beforehand to confirm their pet policy.
What are the benefits of flying on a private jet?
There are numerous benefits to flying on a private jet, including:
Private jets can operate on your schedule, allowing for last-minute changes and more convenient departure and arrival times.
Enjoy a more intimate travel experience away from crowded commercial terminals and flights.
With private jet travel, you can arrive closer to your departure time and avoid long security lines, making your journey more efficient.
Private jet charters can be tailored to your needs, including personalized in-flight catering, entertainment, and ground transportation arrangements.
Private jets can land at smaller airports, often closer to your final destination, giving you greater flexibility and convenience.
What happens if I need to cancel my charter?
Cancellation policies vary by charter company and the terms of your charter agreement. For example, some companies may allow full refunds if you cancel within a specific timeframe, while others may charge a cancellation fee. Always review the cancellation policy before booking your charter.
How does a private jet charter ensure my safety?
Safety is a top priority for private jet charter companies. Aircraft are regularly maintained and inspected to meet rigorous safety standards. Furthermore, all flights are operated by experienced, professional pilots. Charter companies also follow strict protocols for cleaning and sanitizing aircraft, particularly in light of recent global health concerns.
Can I request specific catering or amenities?
One of the many advantages of private jet travel is the ability to customize your in-flight experience. You can typically request specific meals, beverages, and amenities, whether it's a particular brand of champagne, gourmet meals, or special accommodations for dietary restrictions. The charter company will do its best to meet your requests, although some may be subject to additional fees.
Chartering a private jet offers an unparalleled travel experience, combining luxury, convenience, and flexibility. Whether you're considering private aviation for business or pleasure, understanding the basics can help you make informed decisions and get the most out of your journey. Always communicate your needs and preferences with the charter company, and don't hesitate to ask questions to ensure a seamless and enjoyable flight experience.