Complete Travel Guide to Punta Mita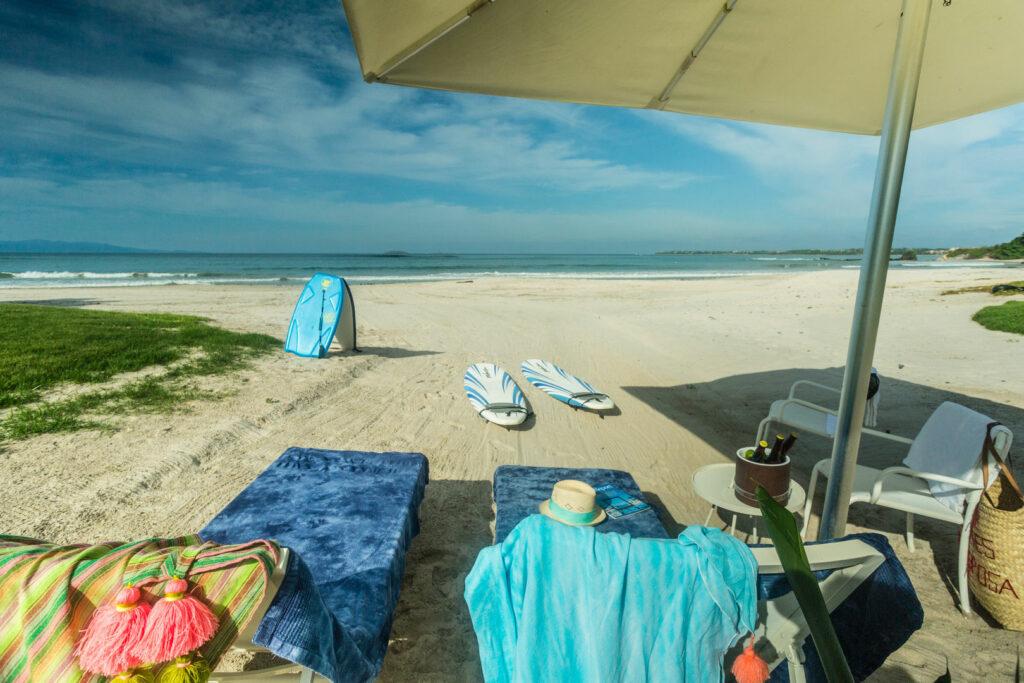 Punta Mita is different from your average travel destination. From spectacular residential communities to prestigious golf courses, multi-million dollar estates, and impeccable services, it's home to all things ultra-luxurious. This coveted locale perfectly encompasses privacy, quality, and safety while offering gorgeous unpolluted waters, stunning views of Mexico's most beautiful natural landscapes, and some of the most wonderful weather to be found. Follow along with our complete travel guide to discover why Punta Mita is such a popular haven for the world's most recognizable faces to stay.
The Punta Mita Experience: An Elite Tourist Destination
Featured in magazines such as Forbes and Elite Traveler, Punta Mita has become a regular vacation spot for A-listers and a bucket-list destination for thousands of other distinguished travelers. The Punta Mita peninsula stretches over 1,500 acres as it juts out into the Pacific Ocean, creating the feeling that you're vacationing on your own private island. You'll find lush, palm-tree landscapes, pristine beaches, enclaves, luxurious beachfront homes, and a local town filled with hidden gems like unique boutique shops, art galleries, and restaurants. The area has become notorious for its exclusivity and high-end accommodations with the presence of renowned, luxury 5-star hotel brands such as The St. Regis Punta Mita Resort and The Four Seasons Resort.
Offering everything from exclusive beach club access to entire private villa staff, premier spa services, and private beach spaces, guests can expect that all needs and wants are met with undivided attention. As visitors bask in luxury, they don't even have to go far to experience new and exciting adventures. In some cases, they even come to you! So whether you prefer to indulge in total relaxation and pampering or get your adrenaline flowing with high-energy activities and exercise, there are plenty of things to do and see in Punta Mita!
Escape the Mundane and Experience Incredible In-House Services
Don't plan on a typical, boring vacation home when you book a private villa in Punta Mita. Instead, expect the feel of your all-inclusive resort within the confines of your own home. Without leaving the premises, you'll encounter a virtually endless array of activities where your every wish becomes a reality. Start your mornings with a guided sunrise yoga, pilates, or meditation session on your private rooftop terrace or the beach.
Then, incorporate private tennis, golf, paddleboard, or even surf lessons outside your doorstep. Do you feel like you need a little rejuvenation? Arrange for various in-house spa services with everything from therapeutic massages, manicures, pedicures, facials, and more. Ready to learn some new kitchen skills from a renowned, 5-star chef?
What better time to schedule a cooking demonstration followed by instructions on making local Mexican cocktails? All you need to do is let your concierge know your interests, and they'll make it happen!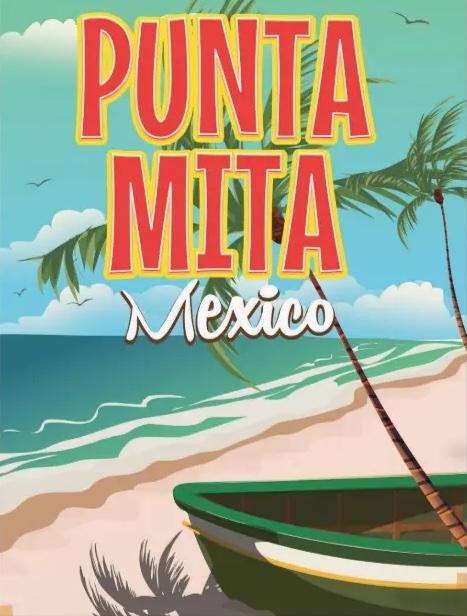 Venturing Out to Experience Everything Punta Mita Has to Offer
Combine luxury with local experiences when you embark upon a thrilling itinerary to explore Punta Mita. With approximately 345 days of sunshine each year, there's never a wrong time to set out for an adventure among the gorgeous natural surroundings. Of course, lazing the day away on your private beach can be absolute bliss, but with so many excellent options for things to do in the area, you're sure to head out for a little more fun in the sun! The following are some of the most popular things to do and see in Punta Mita.
Popular Punta Mita Activities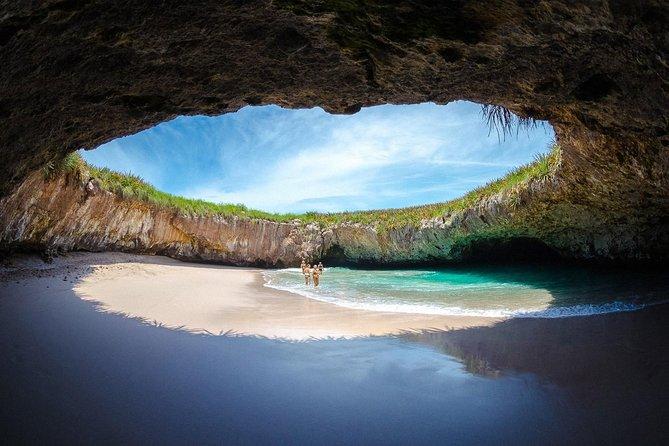 Likely one of the most Instagram-worthy spots in the entire area is the uninhabited, protected islands known as the Marieta Islands. It's a fantastic place to spot endemic birds, dolphins, manta rays, turtles, and many other exquisite marine life.
Visitors enjoy snorkeling, scuba diving, whale watching, kayaking, and paddleboarding. You'll first charter a boat to head to the islands, but then you'll need to swim approximately 200 feet to reach Hidden Beach (also known as "Lover's Beach)!
This golden sand beach is located within an open-sky enclave where boats cannot pass. With government restrictions protecting the environment, only a few tour operators can bring tourists there daily. So make sure you check first to verify whether or not your tour includes permits to the beach.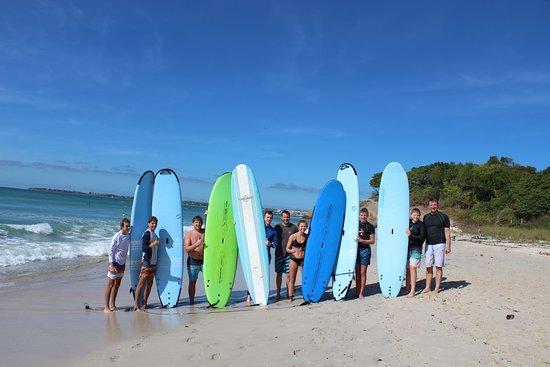 Surf the Coveted La Lancha
Playa La Lancha is a magnificent hidden beach that's been made famous for its easy-rolling waves and pristine white sands. It's a perfect spot for relaxing the day away in the Mexican sun while enjoying some fun riding the waves.
It's an easy 5-7 minute drive from Punta Mita town. Once you hit the WildMex surf shop, you'll find the trailhead that cuts through the jungle and leads to Playa La Lancha. Walking the trail only takes 10-15 minutes.
Pack a small sun umbrella, as the shade is limited here. Beach access is complimentary, although you can book a guided surf lesson with an expert instructor for you and your family.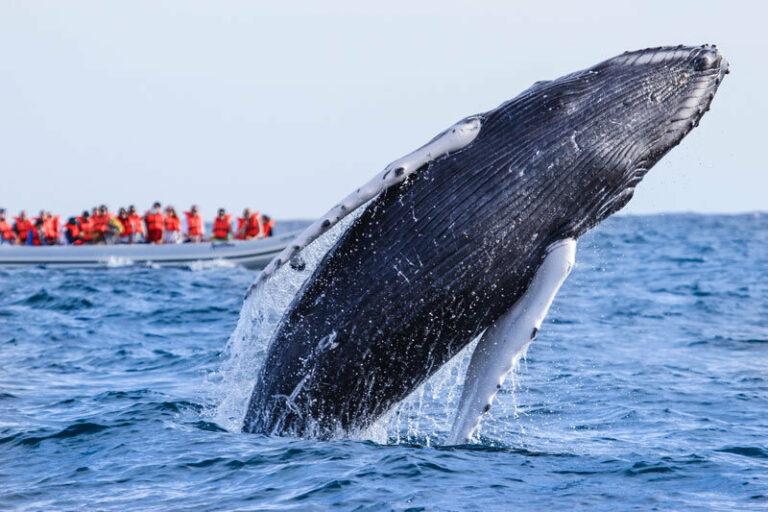 Go Whale Watching in the Banderas Bay
Located on the outer edge of the lovely Bahia de Banderas (Banderas Bay), Punta Mita offers an incredible opportunity for whale watching.
Each year, approximately 18,000 humpback whales migrate from the western coast of the United States and Canada, heading south to the warm waters of the bay to mate and give birth. The peak season lasts from mid-December to late January, although it can sometimes last longer into February and even March. Private whale-watching tours are available to see them up close and personal while getting some incredible photos.
Sometimes, you can spot them from the beach or while sailing the nearby waters. These majestic animals are sure to take your breath away!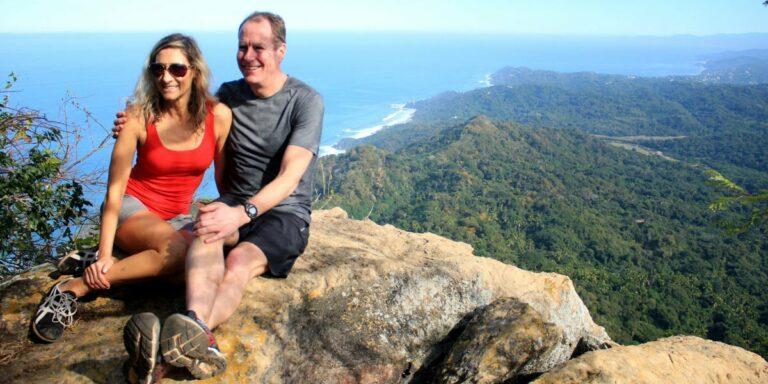 Hike Cerro del Mono (Monkey Mountain)
You can display the beautiful Sierra Madre mountain range in Punta Mita as it stretches across several states from Jalisco to Sonora. Just north of Punta Mita is Cerro del Mono, or Monkey Mountain. Being the highest mountain in the area, it offers awe-inspiring panoramic views of the entire coast. To get to Monkey Mountain, you'll head through the community of Higuera Blanca to the trailhead that begins near Mi Chapparito Rancho.
Make sure to plan accordingly with close-toed shoes, lots of water, and energizing snacks, as it will take approximately 4 hours to complete. Of course, if you feel you need help tackling it, guided tours are always available.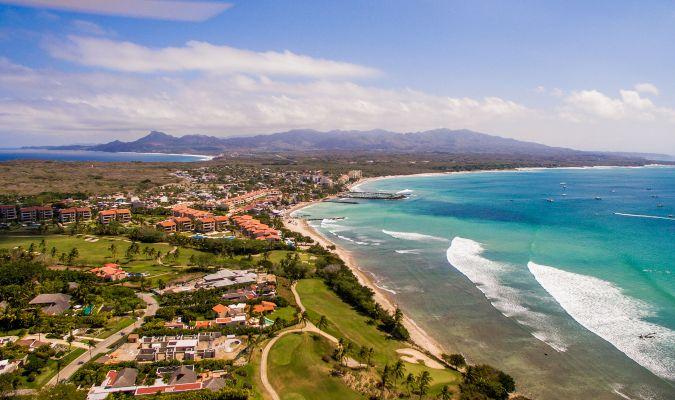 Visit Downtown Punta Mita for Shopping and Dining
Downtown Punta Mita is a classy area with charming local boutiques and exquisite upscale restaurants. At Avenida Las Redes, you'll discover a dozen adorable shops selling indigenous Huichol textiles and boho-chic swimwear. Some of our favorite shops include Sea & Salt Beach store, Mexican Soul, Corazon Sagrado, Nina Catrina, R2 Fashion, Mita Mita, and Mar de Suenos.
You'll also find more exciting shops inside the upscale Plaza Ollin shopping mall on this same road. In this area are various fine dining options that include everything from excellent Italian, Mexican, and seafood. Casa Teresa is fabulous for authentic Italian cuisine, while Restaurante Tuna Blanco and Las Rustica Mita offer delicious Mexican and seafood options.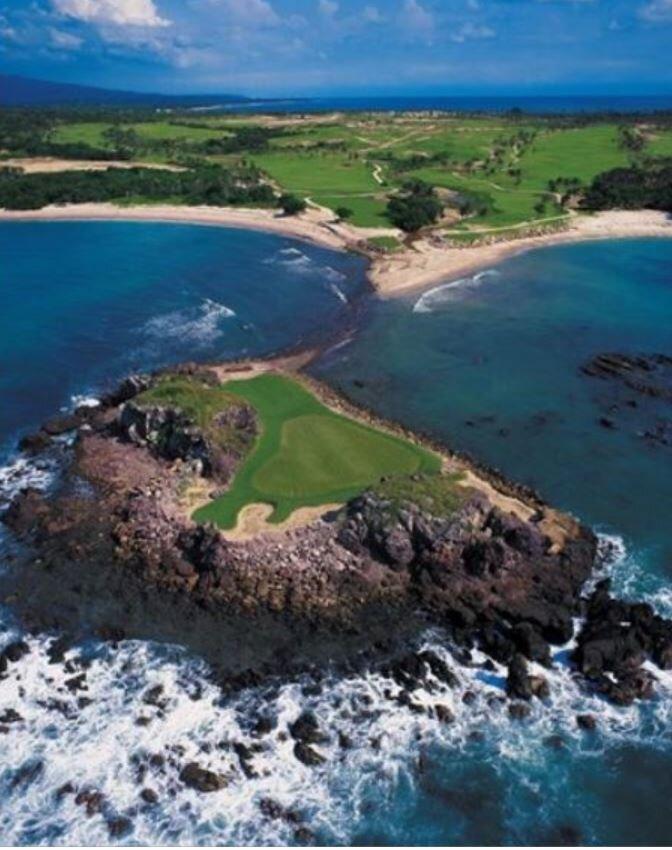 Golf the World-Renowned Golf Courses of Punta Mita
Punta Mita is a golf lover's paradise for beginners and those looking for a challenge. There are an astonishing six golf courses on the peninsula, with the Punta Mita Pacifico and Punta Mita Bahia golf courses being among the most popular.
Designed by the legendary golfer Jack Nicklaus, they both offer an exciting, world-class game while vastly different in their terrain and the types of sand used to create the traps.
One of the best things about these fantastic courses is that they highlight breathtaking panoramic views of the Pacific Ocean and Banderas Bay for an unparalleled golfing experience. Other routes on the peninsula to be noticed include Los Veneros, Golf Club House Punta Mita, and Litibu Golf Course.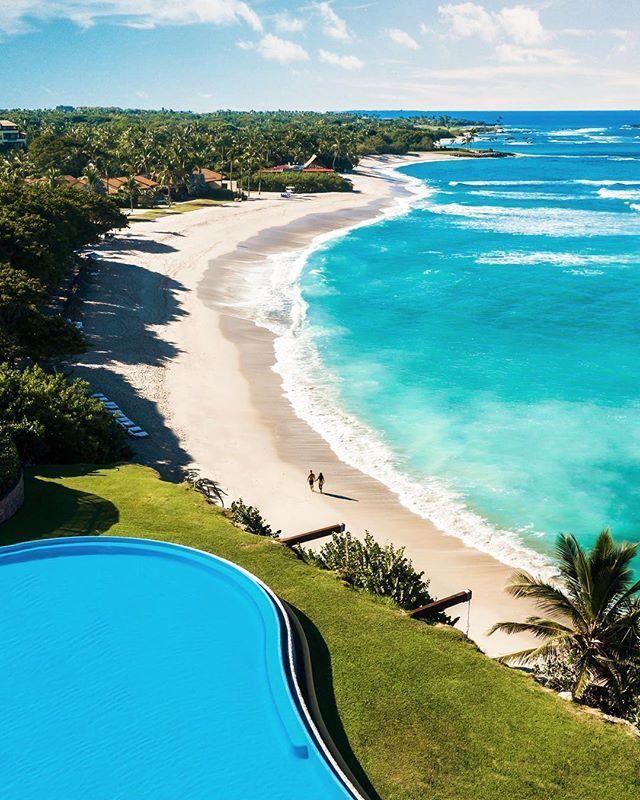 Explore Punta Mita's Best Beaches
In addition to La Lancha, you'll also find various other public beaches on the peninsula, such as Playa de Punta Mita, Playa Careyeros, and El Anclote Beach. All of them are perfect for spending the day relaxing in the sun while building sandcastles and having fun in the water. In addition, you'll want to check out The Cove, El Anclote, Punta Burros, and El Faro for a few other hidden surf spots.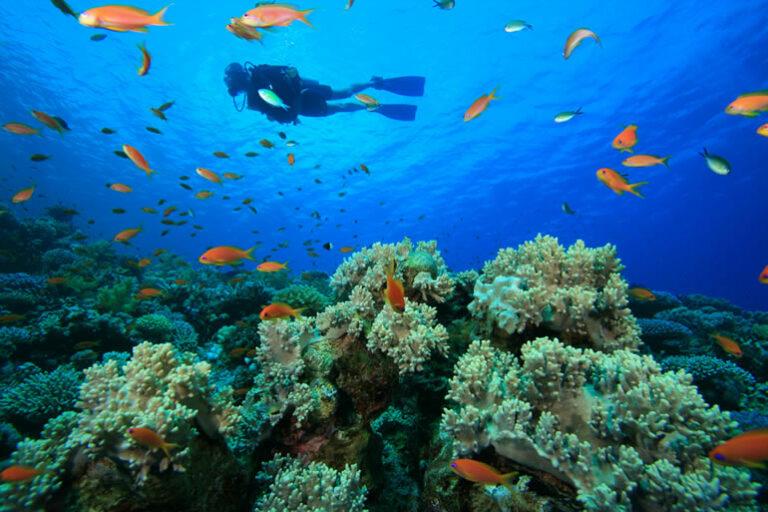 Scuba Dive in the Banderas Bay
The Banderas Bay and Punta Mita are home to some of the most beautiful spots to scuba dive. Among the most popular sites is the sunken ship near Mismaloya's beach, the Marieta Islands where Jacques Cousteau dived, and Devil's Canyon in Los Arcos.
There are also plenty of underwater coves and unique rock formations alongside thriving marine life, such as turtles, octopuses, rays, eels, and colorful fish. If you need to be scuba-trained, rest assured! Punta Mita and the surrounding Banderas Bay are the perfect locales to learn how to use the equipment, take a refresher course, or advance your skills with certified instructors.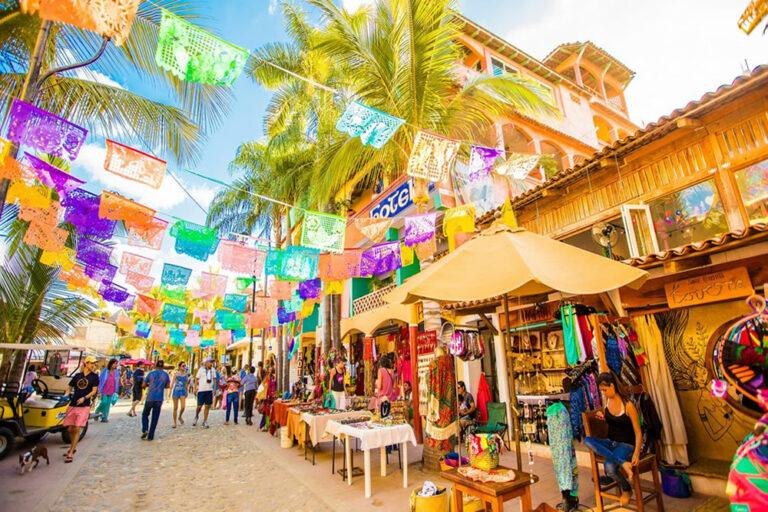 Take a Day Trip to Sayulita and San Pancho
Sayulita and San Pancho are nearby beach towns in Nayarit that offer an extraordinary cultural experience.
Being a designated Pueblo Magico, Sayulita is alive with colorful papel Picado flags, fascinating artisanal markets, boho-chic boutiques, and plenty of vibrant bars, restaurants, and cafes. It's also home to the regional Huichol Cultural Center, which highlights and supports the local indigenous community in Nayarit.
San Pancho is a charming Mexican pueblo built on a sustainable, down-to-earth vibe. Sayulita dedicates to preserving the natural environment; it's a beautiful place to ride horseback, help release baby turtles into the ocean, or watch a dreamy sunset on San Pancho Beach.
Experience Punta Mita's Unforgettable Luxury and Adventure
There are incredible things to see and do in Punta Mita that perfectly merge adventure with luxury. So whether you've set aside time to fully embrace some pampering on your private beach or booked a yacht for the day to explore the gorgeous bay, there's certainly an abundance of choices on and around the peninsula. For more information on activities in the area or scheduling your one-of-a-kind getaway, contact a member of our team of experts at Villa Experience today. Once you've visited Punta Mita, you'll understand why it's among the world's most elite tourist destinations!